If you're trying to log into the Base Camp Trading website and you don't see the menus, such as the Access Member Area menu choice, then it may appear as follows: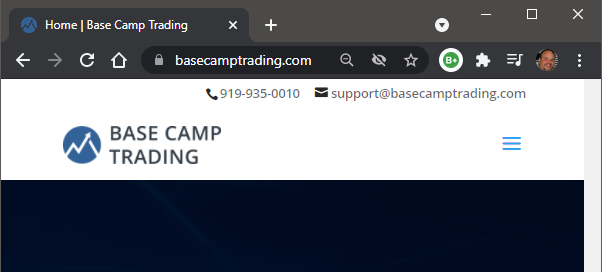 In this case, the regular menu has been replaced with the 3 blue lines at the right. If you click or touch that menu, you will get the menu choices that you normally see. This is how the BCT website may appear on a smart phone or tablet. It can also happen when you're zoomed in significantly, even on a PC or Mac computer.
To fix this on a desktop computer, you can zoom out until there's enough room for the menu to fit. There are many ways to adjust the zoom in Chrome, including using the mouse scroll wheel while holding down the CTRL key on your keyboard. You can also select the setup menu in Chrome, using the three vertical dots that appear to the far right of the address bar. That will bring up the setup menu, where you'll see a Zoom option near the middle of the menu. Use the - and + buttons around the percentage number to adjust the zoom out / in. Zoom out until the menu has enough room to appear, and then you can choose from the menu. The following image shows the referred selections circled in red: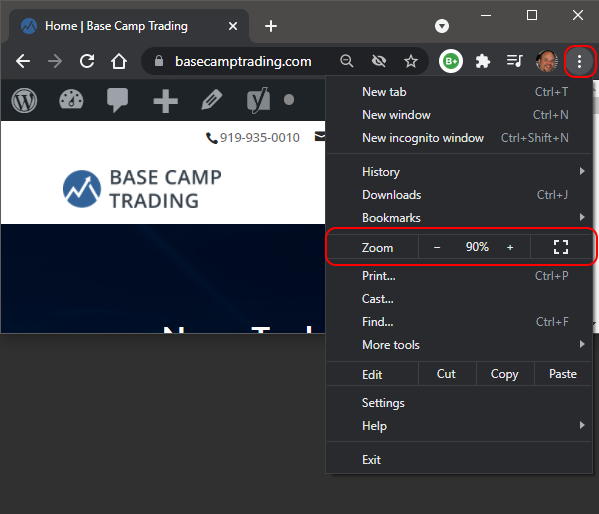 If you want to keep the zoom level is, or if you can't change it, you can still access the menu by clicking on the 3 lines. It will open to reveal the regular menu choices, as shown in the following image. You can select these menu choices just as you would select them if they appeared across the top of the web page.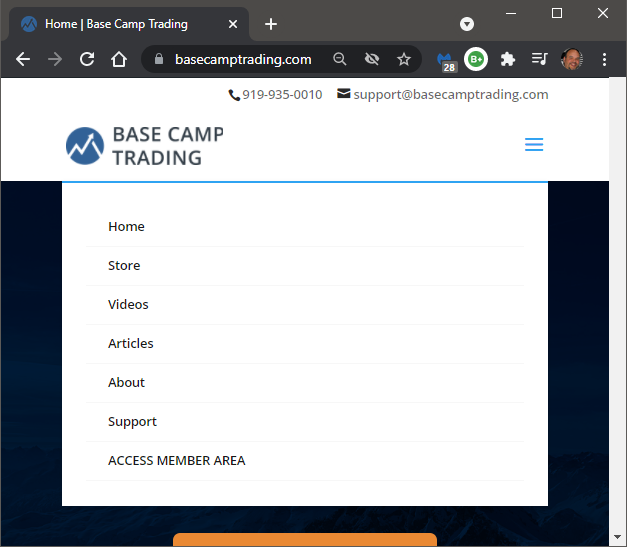 Other browsers and devices have various ways to adjust the zoom level, so if you're not familiar with how to adjust the zoom level on your browser, try searching for it, but if you're still stuck, you can reach out to us and we'll do our best to help.