If you're using MQ Trend on TradeStation and the green and red dots aren't lining up with what's being shown in the trading room (or if you see the dots passing right through and beyond price without interacting with it), then you may have an incorrect setting for the indicator.
For example, in the following image, you can see the green MQ Trend dots moving through the price bars at the left, with the green dots appearing above price for a sustained period, which should not occur. Similarly, if you see red MQ Trend dots below price over a sustained period, that would indicate the same incorrect setting.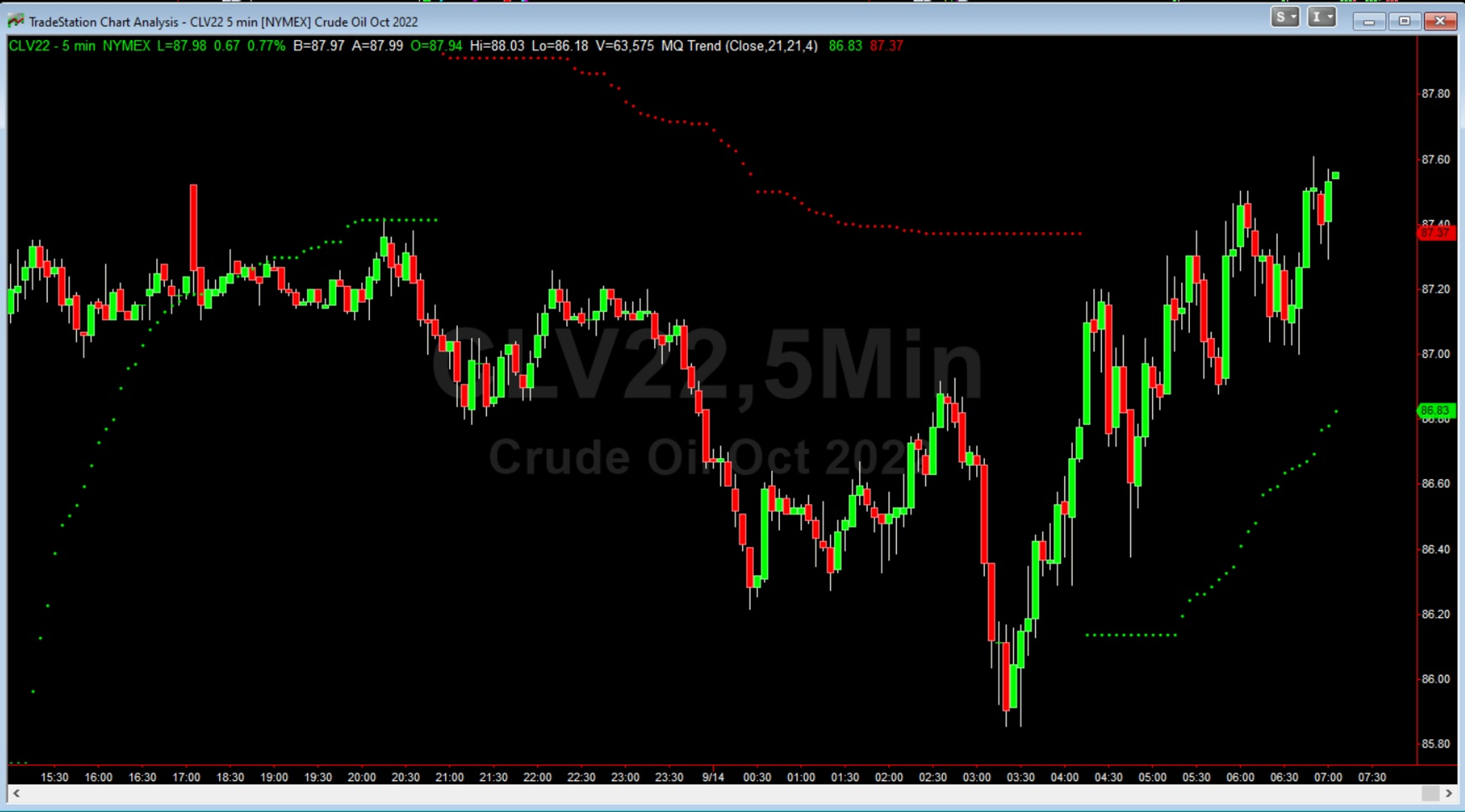 To resolve this, open the settings for the indicator, and in the Scaling tab, make sure that Same Axis as Underlying Data is selected for the Scale On: input, as shown in the image, below. Once set to this value, the dots should appear in their correct locations, with green dots below price, and red dots above price.