It's simple to revert to a previous version of Sierra, as well as to update to the latest version. The following instructions show you how to do either.
Select Help/Install Previous Version
​​Click Yes. If desired, save the current chart configurations when asked.
Run the installer. Choose Specific Version from the pulldown as shown here (Note: To install the latest version, just choose "Current Version" and you'll leave the Specific version block empty)
​
Enter the version number you want to move back to in the Specific Version box (to the right of the pulldown) and click Install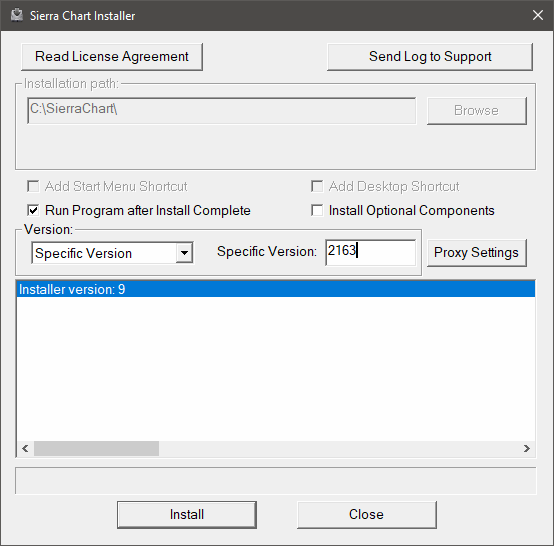 The older version installs. Click OK and restart Sierra.​