Trender Pro (aka Momentum Trender Pro, and other names) can change color as the bar builds. The color that it displays can change as conditions for that bar change right up until the last tick of the bar. To prevent users from acting on a color that hasn't been fully determined yet, Trender Pro is defaulted on TradeStation to only show the color after the last tick. Therefore, the indicator doesn't appear to update on the current bar. This can be especially noticeable when disabling or hiding the underlying price bars in Renko charts.

To have Trender Pro show the color of bars as it builds, you can enable intrabar updating by checking the box on the General tab of the indicator's properties, as shown here. But please be mindful that the color can change by the close of the bar, as it is still "forming" up until that last tick.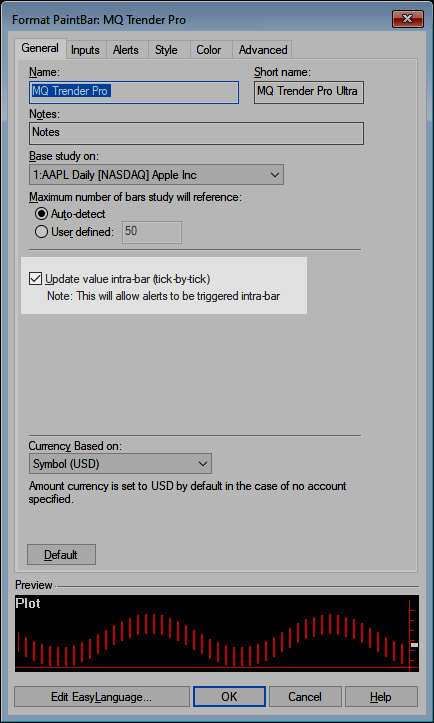 Note that MQ Trender Pro 2.0 (MTP2) is defaulted to update bars intrabar, so this is not required for MTP2.