You can see a list of all the workshops that you own via your BCT Member Dashboard. Once logged into the BCT website, you can reach the Member Dashboard by clicking on the Access Member Area link at the top right.

You'll reach the Member Dashboard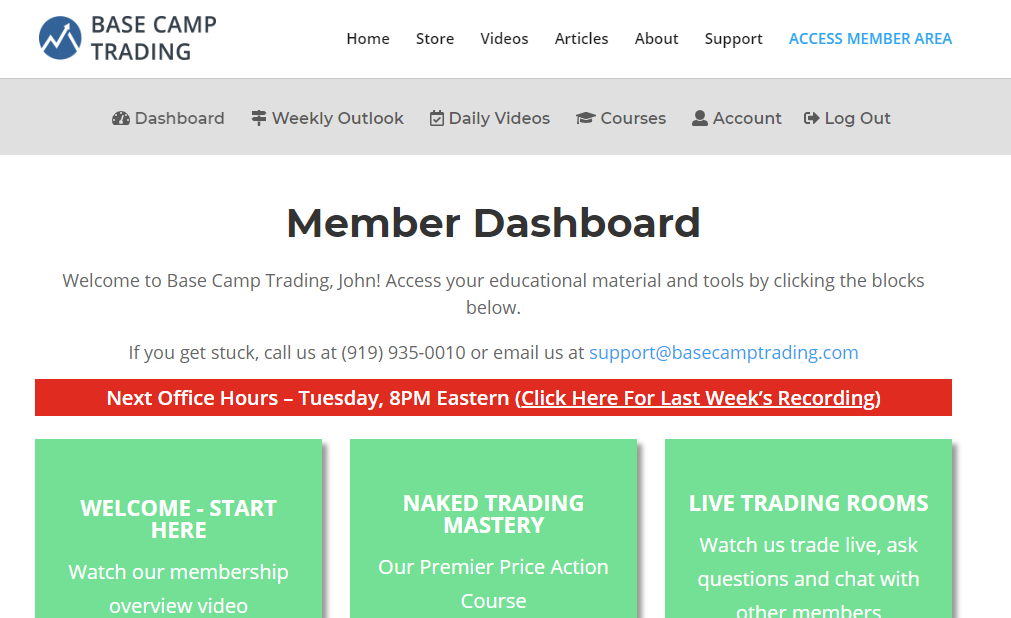 Scroll down until you see the Courses box, and click on it.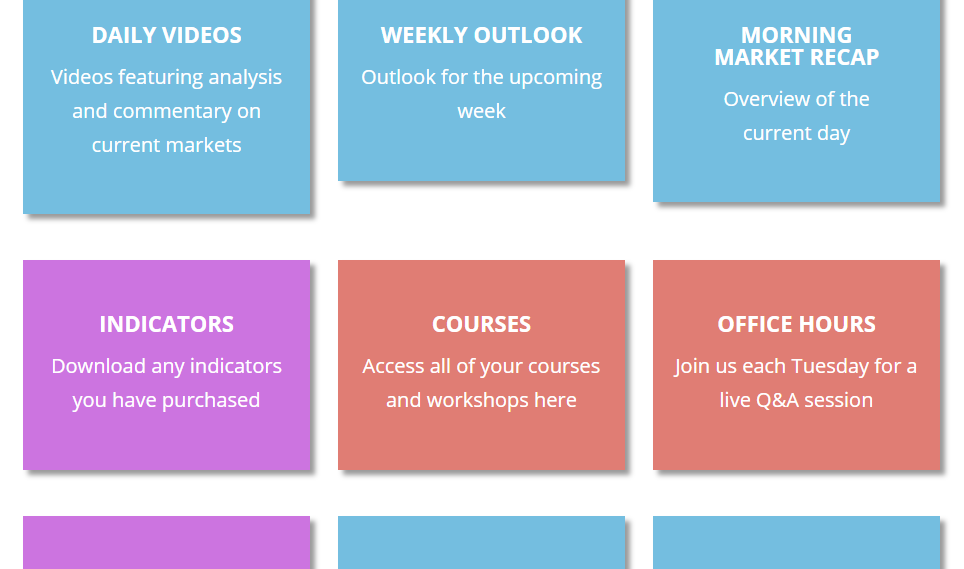 Clicking on the Courses box will bring you to your BCT Courses page, where you'll see a list of all the courses you own.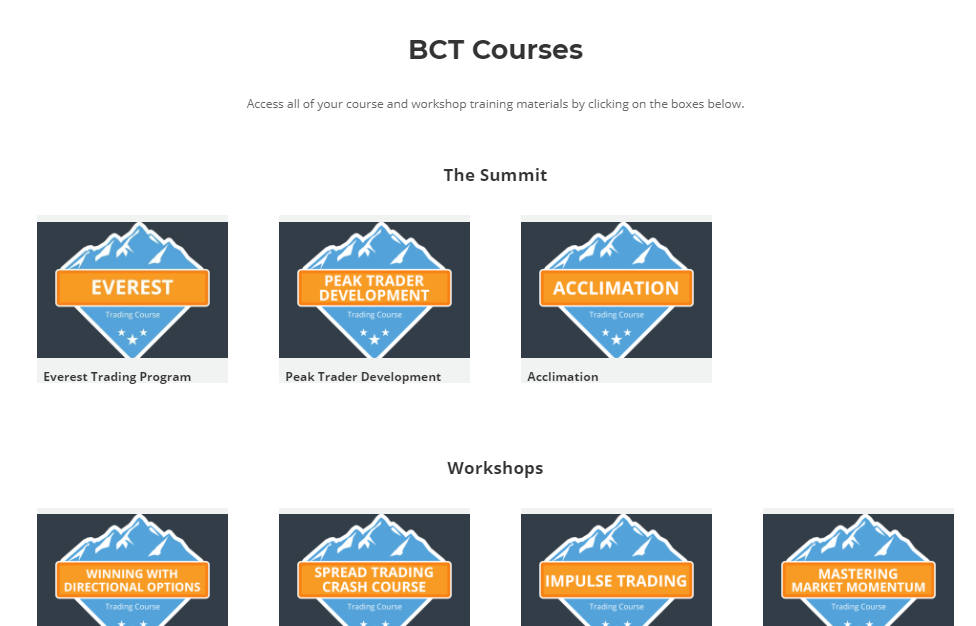 Scroll to find the course you want to watch, and click on it.
Some courses consist of a video only, some include slides, which will usually be shown at the top of the course page if available. You'll also see that some courses are single videos, while others are broken into small modules. Some of the newer courses allow you to mark sections as complete so you can track your progress.
How long do I have access to my courses?
You have lifetime access to the courses you purchase. You'll continue to have access, even if you do not continue your Platinum Membership.