For charges before summer 2023, contact support for assistance at support@basecamptrading.com
You can view most mid-2023 and beyond charges online using the following instructions:
Step 1: Click on this Customer Portal link. (If you see a screen that says, Manage Billing, then continue with Step 4)
Step 2: Enter the email you used to purchase your Platinum Membership in the Order email box in the form that appears, and then click on the Send Magic Link button, as shown in the image below.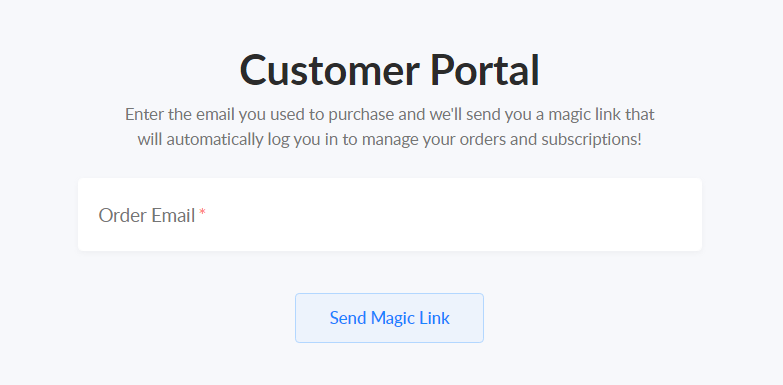 Step 3: Check your email for a message entitled, Billing sign-in for Base Camp Trading. Open the email, and click on the Login link within.

Step 4: This step assumes that you have reached the Manage Billing screen that's shown here: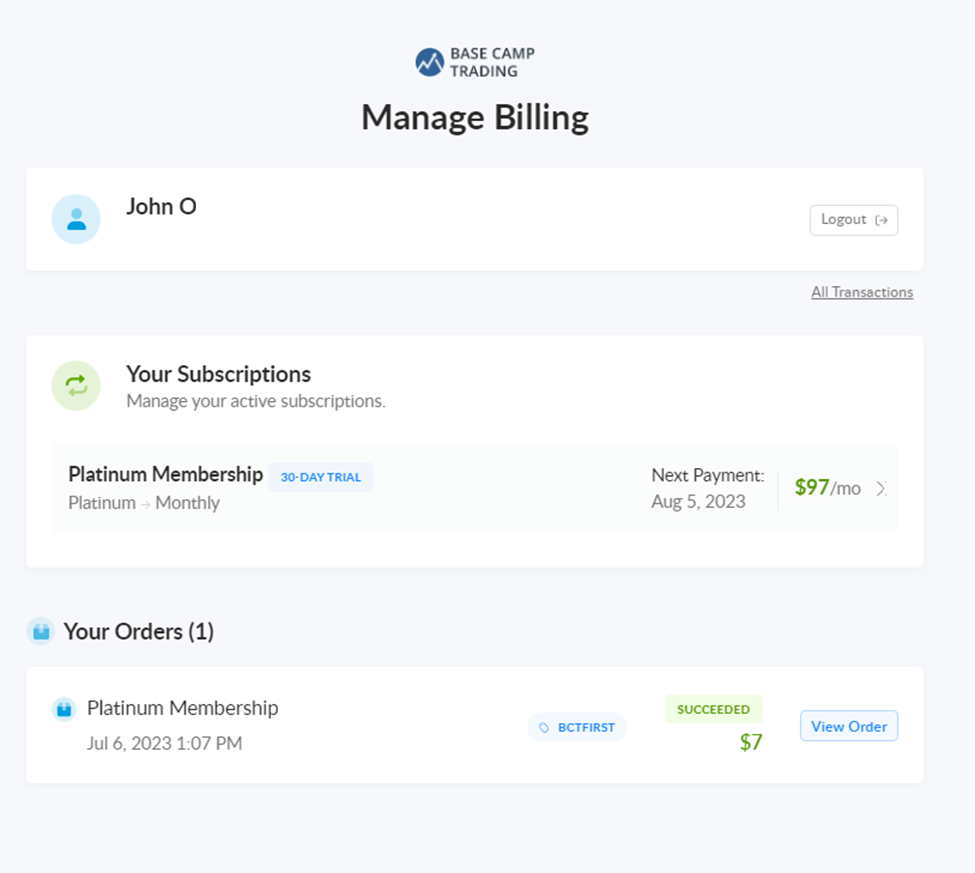 This shows your current membership, including when the next payment is due and the amount of the payment. Your details will be different from what's shown in the example above. You can view mid-2023 and later BCT charges to your card(s) by clicking on the small All Transactions button that appears just below the Logout button on the Manage Bills dialog. The All Transactions selection can be seen at the upper right of the above image.
Clicking on All Transactions brings up a list of all the charges this billing system has made for the current email. This will typically include charges made in mid-2023 and beyond. The list of charges will appear in a popup similar to the following:

The image above only shows a single charge, though multiple charges will appear when applicable. The charges show the amount, the type, and the last few numbers of the credit card used (blanked out in the image above), whether the charge succeeded or failed, and the date and time of the charge. You can click on the View Receipt of the charge to see the detailed receipt of that charge, which you can then print, if desired.
Once you have reviewed the charges, you can close out the All Transaction dialog by clicking the "X" at the upper-right corner of the dialog box.
If you have trouble with the steps, contact our support team for assistance at support@basecamptrading.com