If you're seeing text from your indicators at the top of your chart, and you'd prefer not to have them there, open the indicator's settings and clear out the Label field. The settings for an indicator will only display at the top of a chart if the Label field is non-blank.
Here's an example of how a non-blank Label field will make the indicator's label and the inputs visible.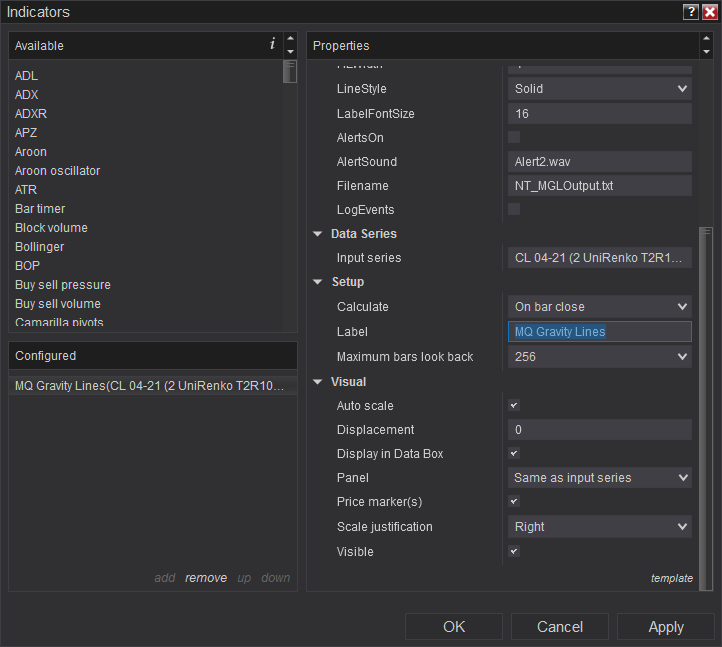 The image just above shows a non-blank Label field with the label text highlighted. Again, clearing this out so the Label field is empty will prevent the text from the indicator appearing at the top of that chart. Note that you'll need to clear ALL the indicators on each of your charts to clear them all away.
When you first install an indicator, you can clear out the Label field, leaving all other settings as default, then click on the template button (shown in the image above at the bottom right just above the Apply button) and click save, then Save as Default, and from then on, the Label field will be cleared whenever it's newly added to a chart.