If you're using MQ Trender Pro 2.0 on TradeStation, you might see bars that have more than one color, as shown in almost every bar of the following image: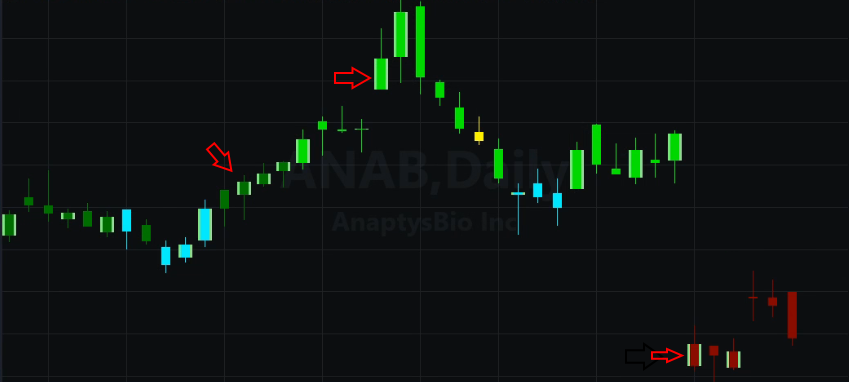 Some of the more obvious dual-colored bars are pointed to by the red arrows in the image. MQ Trender Pro 2.0 should only show one color per bar.
What occurred in this case is that the indicator is plotting at a width that's narrower than the width of the bar. This can happen when one or more of the auto-adjustment features of TradeStation have been set differently than their default setting.
To resolve this, enter TradeStation's Chart Analysis Preferences dialog box (available via the Settings menu, which appears when a chart is selected). Then find the Auto-size bar and drawing object weight when bar spacing changes selection, and make sure it's checked, as shown in the following image, pointed to by the red arrow: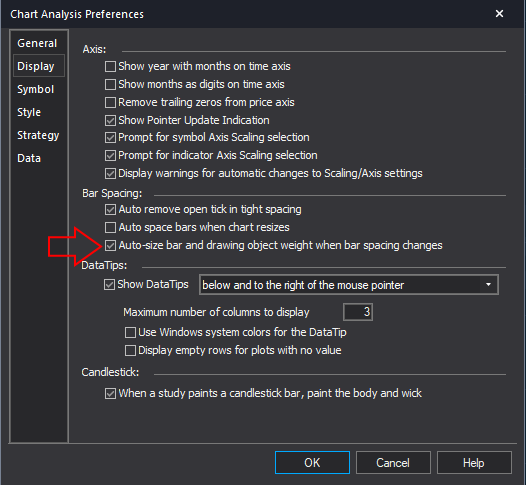 This should make sure that the indicator plot and the bar plot are aligned so that the indicator colors the entire bar.
If this still doesn't resolve the issue, try combinations of checking that option, as well as the option just above it (labeled Auto space bars when chart resizes) until you find a combination of the two that fully covers the bars. Usually it's the first one mentioned that will do the trick.